We spent the next several weeks at the New Bern Grand Marina enjoying the hospitability of the city of New Bern. This is a place that goes all out for the holidays and especially for Thanksgiving. We toured the town, had great meals at several restaurants, enjoyed the spectacular Christmas displays, parades and lights, and visited the local farmers market. Overall, it was a great stop to prepare for the next several legs of our trip down the ICW. We were also able to replace our aft canvas coverings that were in dire need of repairs.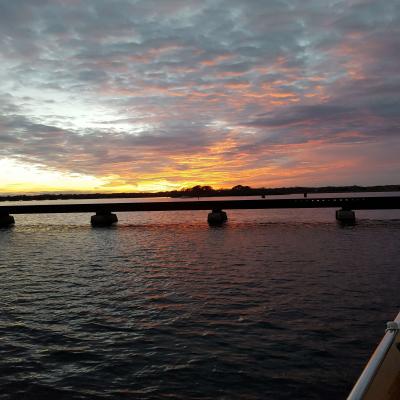 Our view every morning at the marina.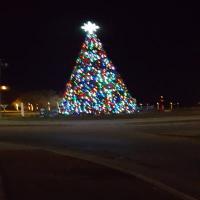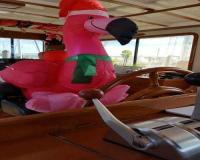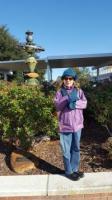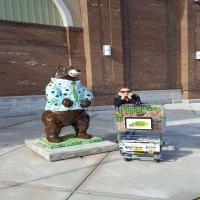 Some of the decorations, the new boat captain, a chilly morning walk and waiting to be picked up at the Publix.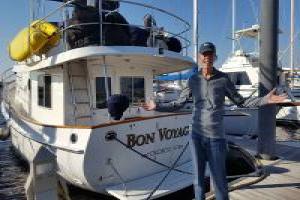 Checking Bon Voyages beer stock, apparently he is out!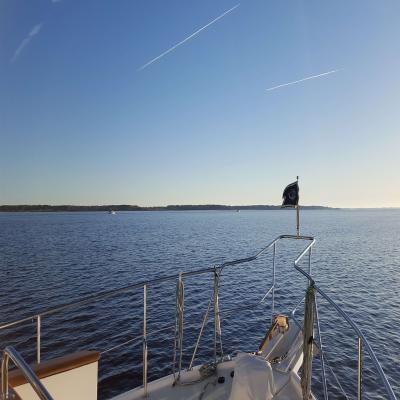 But now it was time to leave. So with Jon and Bonnie on Bon Voyage in the distance and Dave and Betsy on Fryedaze we pull out of New Bern on Dec 31st on a crisp 26 degree morning seeking the warmer climates of Florida.